28 May

Versa Net
Versa Net
VERSA NET
Quick Start VersaNet Wireless Bridge
We suggest to watch the short Training Video online to get best result of the program Here are some quick steps to set up your display with Default Static …. In order to log into this device you must first configure the TCP/IP settings on your PC/Notebook.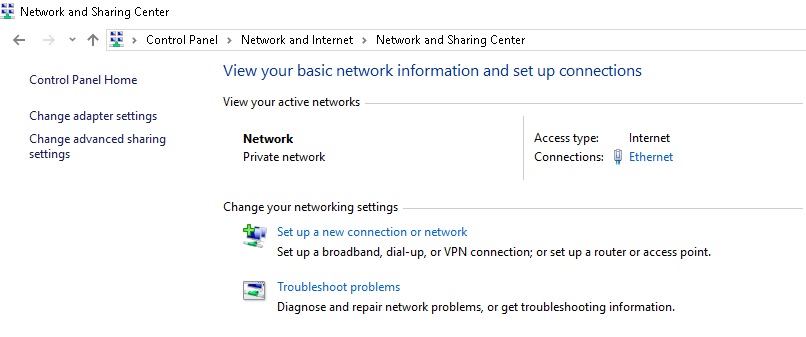 Figure 1
1. In the control panel, double-click Network Connections and then double-click on the connection of your Network Interface Card (NIC). You will then see the following screen.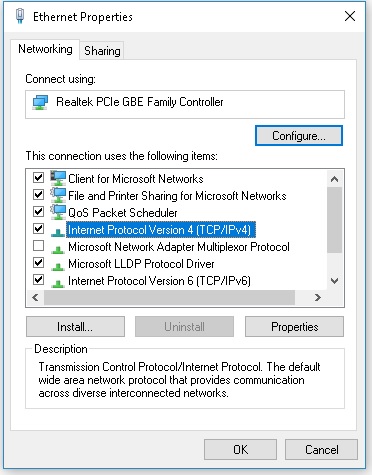 Figure 2
2. Select Change adapter Settings and then Right click onWireless Adaptor and Click on the Properties button.
3. Select Internet Protocol Version 4 and Click on Properties
4. This will allow you to configure the TCP/IP setting of your PC/Notebook manually.
5. Select Use the following IP Address (192.168.0.78) and subnet mask (255.255.255.0).
6. Click on the OK button to close this window.
Connect to Sign.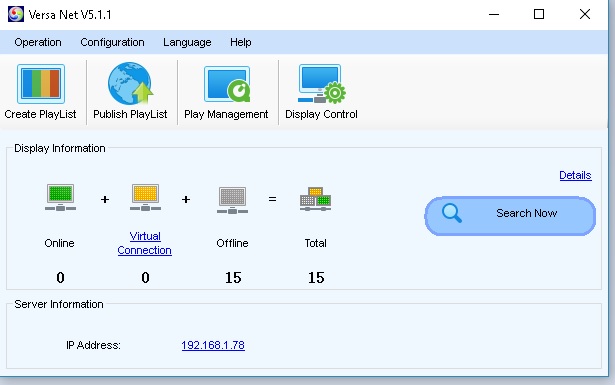 Figure 3
Set-up Steps:
Click "Lan Configuration", as shown in Figure1 Or Click on Display Management  Figure 2 LAN Config"
select "Search all displays in LAN" and click OK
Now you should see Online 1 Green  Your master Sign IP is 192.168.0.220
Click on setting bottom and set play window with selecting on "Select Display"
open File to select photo or video and select your transparency
you can change text format or size
 after finished design click on publish it